We don't just drive taxis – Taxi Mayer offers more
We offer our customers more than the usual ride from A to B.
Taxi Mayer, as a service-oriented driving and limousine service, can fulfil – almost – all your wishes. Call us, write a WhatsApp or e-mail; we will be happy to advise you personally and without obligation.
Taxi Mayer
Hauptstrasse 20
69151 Neckargemuend
Germany
Phone:
+49 6223 2432
Mobile:
+49 176 60851853
E-mail:
info@taximayer.de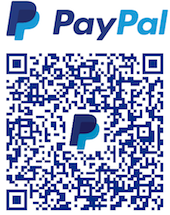 Our VIP services drive you to your business meetings stress-free. In our well-maintained and high-quality equipped vehicles, you can prepare for your meeting in peace and don't have to fight your way through the everyday chaos of the big city yourself. This way you will always arrive at your destination rested and relaxed and have your head free for the essentials. Of course, Taxi Mayer also offers this exclusive VIP service for your guests or your clients.
---
This is how your well-deserved holiday can begin or a business trip can start: stress-free and refreshed, we take you directly to your departure gate. You don't have to worry about a parking space, you can save on expensive parking space rental and your car doesn't have to stand unguarded in a multi-storey car park for weeks. Of course, we also take care of the lugging around of your luggage.
---
Sanatorium & Ambulance Drives
+++ All Health Insurances +++
If, for health reasons, you are unable to drive yourself to a doctor, to a health resort or hospital, we will be happy to take care of these trips for you. Health insurance companies can pay for trips to outpatient or inpatient treatments, outpatient operations or inpatient operations in clinics, outpatient rehab or dialysis treatments. Please ask your health insurance company before the trip whether and which trips are covered.
---
If you do not have your car available for any reason, we will be happy to drive your children to school. We will bring your children safely and punctually to class and pick them up again at the end of class. If you wish, we can also accompany your children to the classrooms.
---
Would you like to take a short trip to the Dilsberg or go on a vineyard tour in the Palatinate with your friends? Then Taxi Mayer offers you the perfect opportunity with its excursion service. We will take you to your desired excursion location and, of course, pick you up again at the agreed time at the agreed meeting point. Ask for our conditions. We will be happy to make you an offer.
---
If, for example, files or documents are missing and therefore need to be brought to a business meeting as quickly as possible, important medication needs to be collected from the pharmacy or you are not allowed to leave the house because of Corona and there is no one to do your shopping: Taxi Mayer will take over the necessary messenger, courier and errand trips for you and carry them out reliably and on time.